Flowers make me smile. There is just something about a beautiful bloom that makes my heart happy. I do, however, feel a bit melancholy when they begin to wilt and fade. As I slip a bouquet into the trash, I find myself wishing they could last forever. Which is why I was intrigued when I received the opportunity to review a gorgeous pendant necklace and earrings set from The Eternity Rose. I have to say, this unique gift is perfect for Christmas, an anniversary, a birthday, or even Valentine's Day!
The Eternity Rose
The Eternity Rose has their own horticulturists, who are employed to care for their roses which are grown in their own nursery. They use their skills and experience to select only the best blossoms for The Eternity Rose products.  Roses are handpicked once they develop to the perfect stage of bloom. The complex and lengthy preservation process then begins to dip them in silver, platinum or gold, or to glaze them and trim them with purest gold, to preserve their natural splendor so that they can never tarnish or fade with time.
The Eternity Rose Pink Matching Pendant and Earring Set
• This gorgeous pendant and earring set is crafted from genuine pink miniature rose petals and pure 24 karat gold.
• The items are designed in our classic leaf theme, decorated with 30 brilliant synthetic diamonds.
• The set is presented in a beautiful velvet jewelry pouch with gold trimming, and fastened with a draw-string.
• The pendant features intricate detailing and is protected by a lifetime guarantee supplied as standard.
• A certificate of authenticity is supplied with every set.
• Swift dispatch and express free delivery are provided.
The Eternity Rose Pink Matching Pendant and Earring SetBuy Now
The Eternity Rose has a variety of unique gifts to show your love, from the Platinum Dipped Natural Rose to glazed or gold dipped roses with jewelry sets.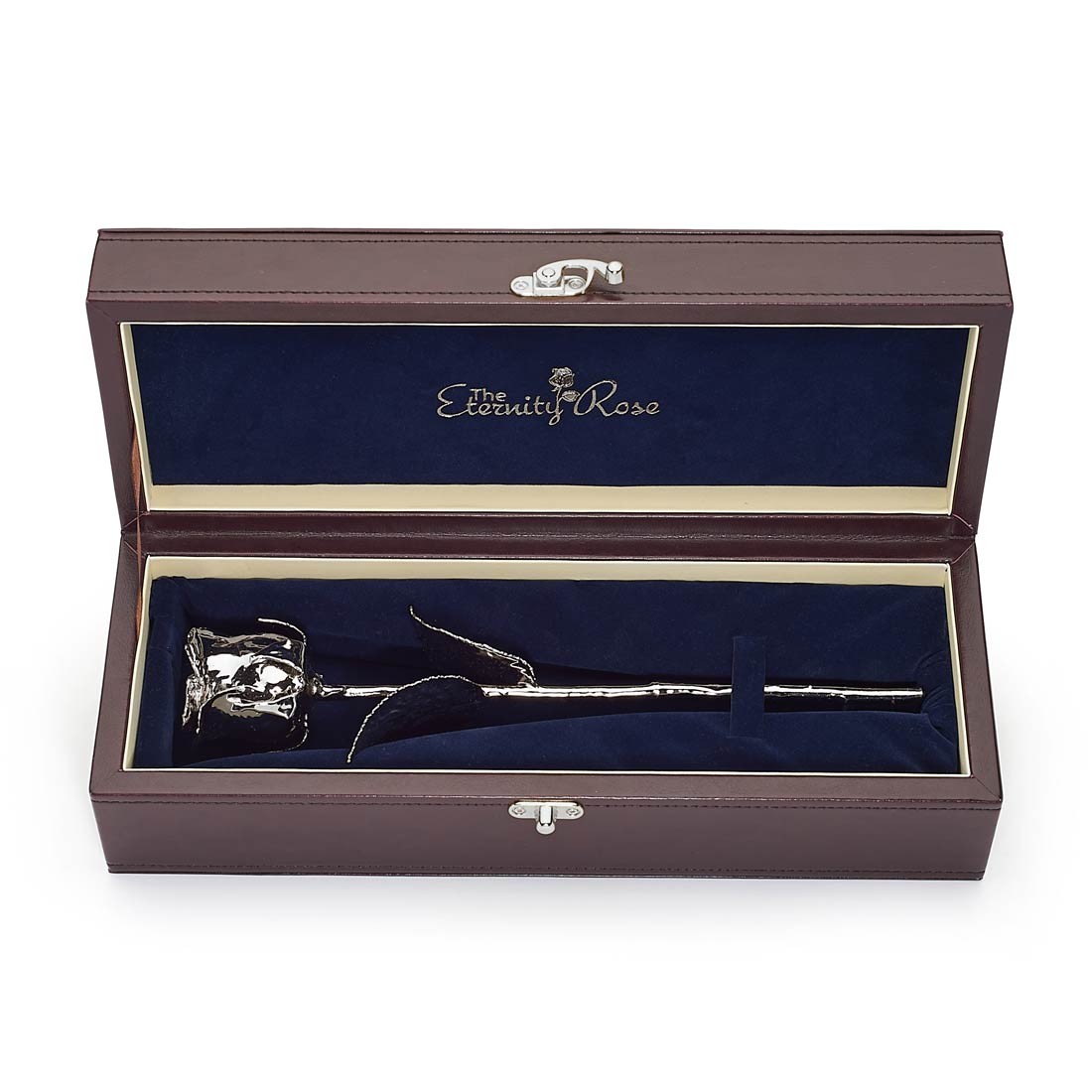 Platinum Dipped Natural RoseBuy Now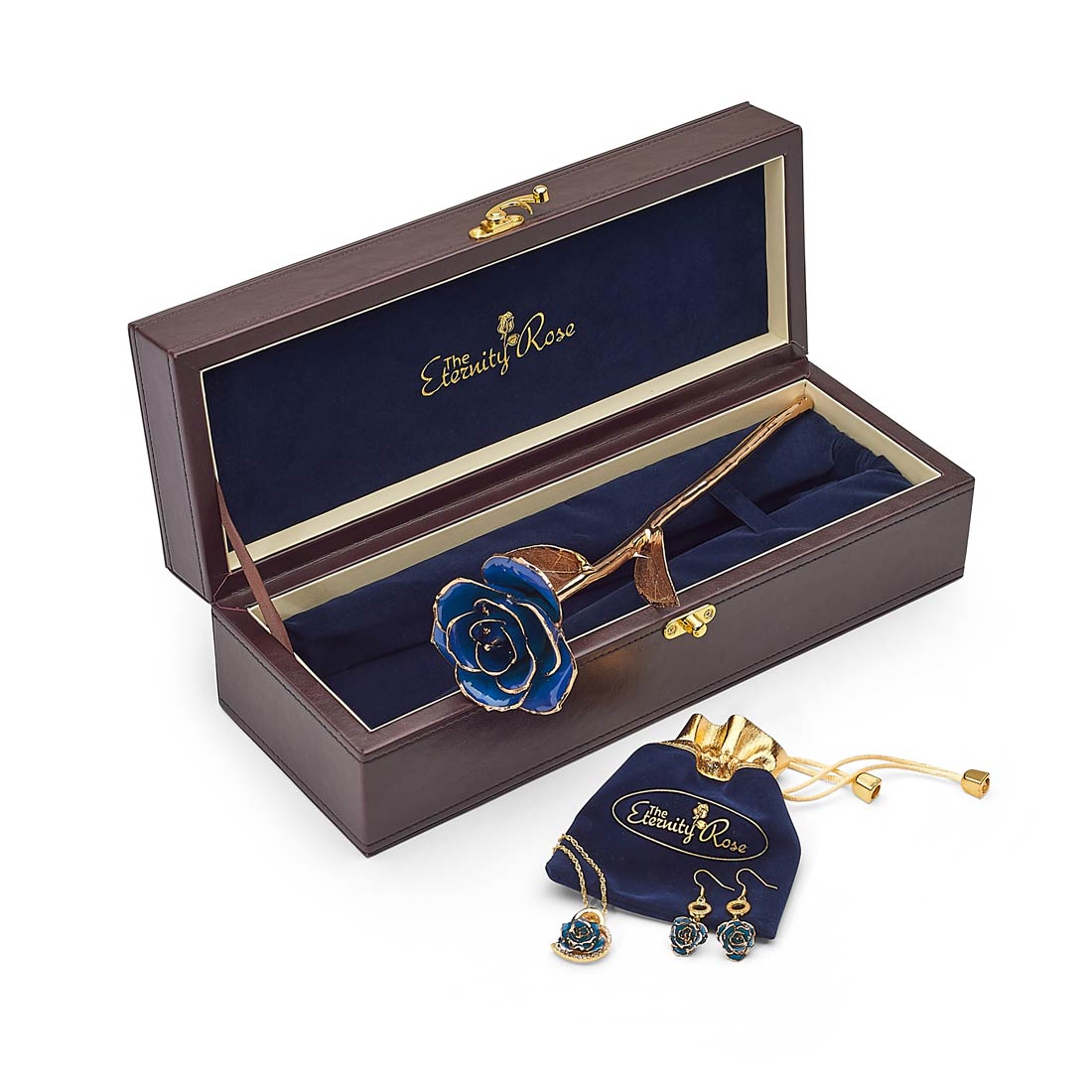 Glazed Rose and Jewelry SetBuy Now
Gold Dipped Rose and Jewelry SetBuy Now
Regardless of which set you choose, she's sure to love it!
The set I received will be used in a raffle basket to benefit our churches annual Christmas Fund.  I can't wait to see the delight on the raffle winner's face!