Mother's Day is fast approaching, which means you don't have much time left to find her the perfect gift for the Mom in your life. Never fear! Here's the ultimate list of the best gifts for mom. Of course, bonus moms, step-moms, and mother-figures, deserve to be celebrated, too.
The Best Gifts for Mom
When giving gifts, it's best to think of things that your recipient would enjoy, but wouldn't think of getting for themselves.
Family Photos
What better gifts for Mom than photos of the one's she loves.
Canvas Print
Canvas on Demand has been a leader in photo to canvas art since 2002! Whether you choose to print your photo on canvas, acrylic, or metal, Mom is sure to love it. Choose from a variety of sizes to fit her space needs.
Digital Photo Frame
The PhotoSpring Premium 10in WiFi Digital Picture Frame enables you to share moments to the frame with multi convenient methods, such as send photos and videos by email, app, or web browser. You can regularly send Mom photos, and they appear in seconds! What's even better is this one is designed for non-techies. Designed for non-techies, setup in 3 simple steps, (1) Connect WiFi, (2) Answer a few simple questions, (3) Start sending your photos and videos. That's so much easier than the other one Mom had (and never used, because she couldn't figure it out). The Premium also has a new SD card slot that will let users import photos from a digital camera's SD card.
PhotoSpring Premium 10in WiFi Digital Picture Frame

Personalized Gifts
Pencil Art
One mother's day gift that Mom will cherish for years to come is a custom pencil drawing from BeenasPencilArt. Beena is a talented artist, personally known to me, that will create an art piece like none other. She mostly creates artwork in the following sizes: 5″x7″ (8″x10″ with mat), 8″x10″ (11″x14″ with mat), and 11″x14″ (16″x20 with mat). Pricing varies based on size, number of subjects depicted, and complexity of image. Contact me for more information. One of my favorite pieces of hers is this compass.
Check out BeenasPencilArt on Instagram or BeenasPencilArt on Facebook for more examples of her work.
Birthstone Bracelet
A personalized birthstone bracelet makes the perfect gift for all the moms, step-moms, mom-figures, grandmothers, and aunts that you love. The birthstone bracelet by TomDesign is personalized, handmade, and packaged with care into a logo stamped gift box and is ready to give.
LifePlanner
If you're Mom is a planner, then the Erin Condren LifePlanner is for her! Whether you design and personalize the planner for her, or give her a gift card to personalize her own, this is a gift that will cause her to think of you often. If she teaches, consider gifting her the all new Erin Condren Teacher Lesson Planner. It's swoon worthy.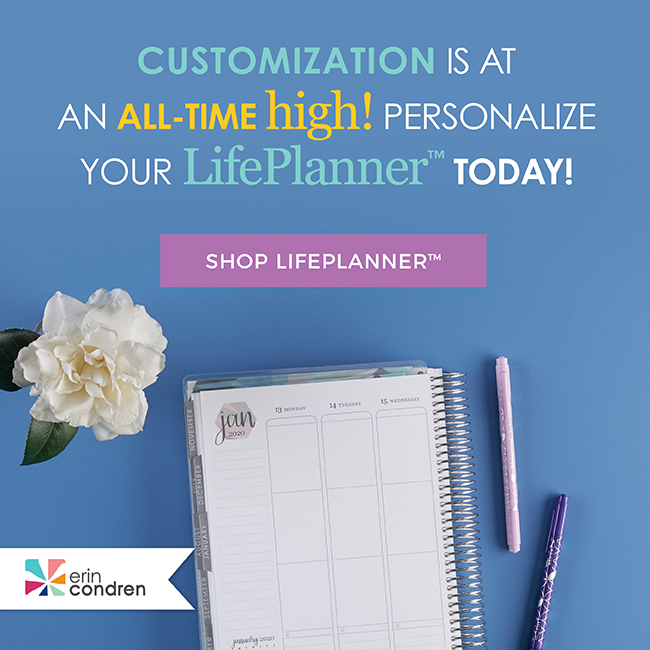 Comfy Sleep
Sleepwear
A lot of people wouldn't ordinarily think to buy sleepwear as a gift, but it can be one of the most luxurious presents that you can give someone. If your mother's the practical and sensible sort, the thought of getting herself something special just to use for sleep has probably never crossed her mind. This makes it the perfect present for Mom.
It doesn't just have to be made with silk or satin to be special, either. Matching pajama sets in soft and cozy fabrics can elevate a good night's rest to a great one. Consider cotton/silk blends that Mom can use during the summer. You can also get her something in plaid flannel that she'll be happy to wear when the temperature starts to drop. Modal fabrics are also a good choice for people who tend to run warm in the night, as they're buttery-soft and incredibly breathable.
While you're at it, you may also want to check out other sleepwear accessories such as sleeping masks, robes, or slippers. With how stressful life has become, anything that can help her feel good and catch a few extra z's will surely be appreciated.
Luxurious Sheets
When most people think of bed sheets, they usually have more utilitarian options in mind. Like sleepwear, they don't really believe what they're lying down on will make much of a difference once they've closed their eyes. However, we spend as much as a third of our lives sleeping, so it's worth investing in these home items. Give Mom the gift of good sleep with a luxurious set of 100% 600 thread count cotton sheets. They can make a huge difference in sleep quality. These sheets can help keep Mom cool during hot summer nights, especially when compared to ones made from synthetics. 1000 thread count cotton sheets are a bit more expensive, but so worth it! Other great options include bamboo sheets or all season jersey sheets, which are both super soft to the touch and an absolute joy to lie down on.
Silk Pillowcases
You may even want to consider kicking her beauty sleep up a notch with 100% pure mulberry silk pillowcases. Aside from being incredibly soft, using silk can actually help reduce facial wrinkles, sleep creases, and hair frizz.
Weighted Blanket
Weighted blankets promote relaxing and restful sleep. If Mom has trouble sleeping at all, a weighted blanket with duvet cover may be the perfect gift. Especially if that duvet cover is minky.
Kitchen Gadgets
Does your mom love to cook or bake? If she's been whipping up a storm in the kitchen like many of us have been, she might appreciate some new kitchen gadgets. Lots of Moms view high end kitchen gadgets as a luxury, and just can't bring themselves to upgrade. Upgrade for her, and show her she's worth the best!
Stand Mixer
Why not get her a stand mixer in her favorite color? Stand mixers are multi-purpose appliances that she can use to make all kinds of dishes, as long as she has the right attachments for them. Look into adding a pasta roller or slicer and shredder attachments and get even more bang for your buck.
Air Fryer
If Mom has the space for it, consider getting her an air fryer. They are really neat. You can air fry, roast, bake, and even dehydrate with the Ninja Foodie!
Toaster Oven
The Hamilton Beach roll top toaster oven is easy to access. It bakes, broils, and toasts. It can fit an entire 12 inch pizza. And, it's pretty. :D
Beauty and Personal Care
Beauty and skincare products will always be a hit with moms. However, it is possible—and only all too easy—to go wrong with them. Thus, make your choices wisely and do plenty of research on the products you're eyeing before buying them. You wouldn't want her to get a bad allergic reaction to anything, right?
If your mom doesn't have much of a skincare routine to speak of, you can introduce her to one with curated gift sets from a well-known brand. Look for organic makeup brands that can help keep her skin radiant, or go for products that contain hydrating and anti-aging ingredients like hyaluronic acid, like Neutrogena Hydro Boost. This unique facial moisturizer absorbs quickly like a gel, can be worn under makeup, is long lasting, and won't clog pores!
Relaxing Sand
Dr. Calmer's Relaxing Sand, made with ancient riverbed sand, that will help relieve stress as you stretch, knead and shape it with your hands. Scent-free and a unique never-dry-out formula means no worry about mess or clean-up. You can use Dr. Calmer's whenever, wherever. You can choose between Dr. Calmer's original formula relaxing sand or relaxing sand plus CBD.
Morning Sips
Does the Mom in your life relish her morning sips? I know I do. An assortment of her favorite brew will have her thinking of you every time she picks up her cup.
Fire Department Coffee
Those who know me well know that coffee is one of my love languages. I recently received an assortment of Fire Department Coffee and ermaword, is it good! The bourbon infused coffee? Oh, so delish. Fire Department Coffee is a veteran owned business and is run by active and retired firefighters.
Tea
This Tea Sampler, from Vahdam Teas, gift set features 24 Gold Tin Caddies filled with award winning teas in a lovely gift box.
Established in India by a 26-year-old, 4th generation Tea entrepreneur, Vahdam Teas is an award-winning, vertically integrated tea brand that door delivers the world's freshest tea leaves to over 85 countries, sourced directly from India's choicest tea gardens.
Electronics
Moms are some of the hardest workers the world has ever known. She'll definitely appreciate anything that can make her life easier or give her comfort. That said, there are plenty of electronic devices out there that she'll love to receive as a gift.
For example, a smartwatch or fitness band that can help her keep better track of her health is a great idea. You can also look into deep tissue massager guns that she can use to relieve aches and soreness. And what mom wouldn't appreciate a new tablet? With it, she can surf the web, read books, watch videos, listen to music, and even get in touch with other family members.
When it comes to buying gifts for Mom, all you really need to do is put her at the forefront of your mind. She'll surely love anything you give her, as long as you've put a bit of thought into it.
Apparel
Love in Faith Tees
A tee from Love in Faith is a great way to show Mom how much she, and her faith example, mean to you. They release new designs all the time, and the tees are so incredibly comfortable. I own way more than I should. LOL
Dia & Co
If Mom happens to be plus size, a gift from Dia & Co is sure to light up her smile! At Dia.com, they strive to provide the most accurate and inclusive fits for sizes 10-32 and only work with brands who do the same.
Kohls
You can't go wrong when shopping Kohl's Mother's Day Gifts! With a wide range of gifts including apparel, appliances, jammies, and jewerly – plus things everywhere in between, you are certain to find a gift that Mom is sure to love.
Health Products
Keto-Mojo
The all new Keto-Mojo promo bundle has everything Mom needs for keto success. Save 15% on Keto-Mojo Meter Kits when you shop through my link! This discount ONLY applies to Meter Kits and DOES NOT apply to additional purchases of strips.
Keyto
Mom wants to get into ketosis, or stay in ketosis, but doesn't want to do finger sticks? Check out the Keyto Breath Sensor. Save 10% with code TBC10 when you shop for a Keyto Breath Sensor today!
Fitbit Sense
Helping Mom stay healthy is a great gift for Mother's Day. The Fitbit Sense is one great way to do that. This amazing watch and fitness tracker monitors stress, skin temperatures, oxygen saturation, and even ECG (in certain countries, including the US and Canada).
There are so many more gift ideas for Mom that I could (and may yet still) add. Whatever you choose, Mom is sure to delight in the fact that you thought of her and put effort into celebrating her!