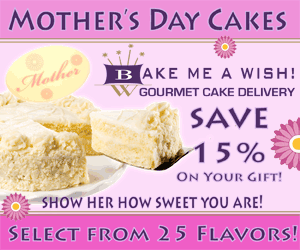 Save 15% on Mother's Day Cakes at Bake Me A Wish – show Mom how sweet you are! code: MomsDay15, expires 5-15-11
There's a flavor for everyone!
Tiramisu Classico "Mother's Day" Cake
YUM!
We loved the Tiramisu Classico that we had at Father's Day last year. I would love to try the Red Velvet.