This is a Sponsored post written by me on behalf of Rockin Refuel® for SocialSpark. All opinions are 100% mine.
When I get up to run at 5 o'clock in the morning, I typically do not feel like eating after I get done with my run. I know it is important to replenish the protein stores after a run, so I was happy to try drinking Rockin' Refuel Protein Milk Beverage for my after-run recovery.
I've tried MANY protein supplements in the past, and can get past the taste of only a few. I have to say, Rockin' Refuel® actually tastes great. It tastes like regular chocolate milk to me, probably because it is made with milk, with the added benefit of all those grams of protein!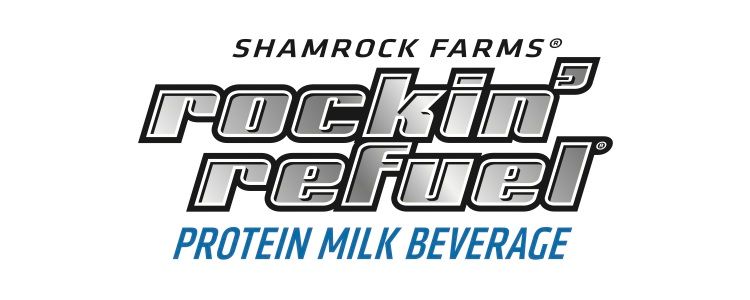 With Rockin' Refuel® I was able to wait to have breakfast when the kiddos got up, and I wasn't tired all day after my run. Score!
About Rockin' Refuel®…
Rockin' Refuel® Muscle Builder
30 grams of natural, high-quality protein to help build muscles
Low net carbs
Only 190 calories
Made with real milk
Rockin' Refuel® Muscle Recovery
The Original Rockin' Refuel®
20 grams of natural high quality protein to refuel muscles after intense training
2:1 carb to protein ratio; the optimal balance for rebuilding muscle
Great tasting, real milk
Rockin' Refuel® is made by Shamrock Farms, which is one of the largest family-owned and operated dairies, based out of Phoenix, AZ., in the United States.
Of course, my kids wanted to know why Mommy was getting chocolate milk and they weren't. We typically don't have chocolate milk in the house, because we try to avoid unnecceary incredients, like high fructose corn syrup (blech), in their diets. We were happy to give them Shamrock Farms Chocolate Milk.
They were happy to drink it. They got a treat they love, and I got to feel good about giving it to them. YAY.
In my area, Rockin' Refuel® is available at 7- Eleven stores.
You can use the Rockin' Refuel® Product Locator to see where you can find it in your area.
How do you refuel after exercise?
Rockin' Refuel® would like to send one lucky reader one case of Rockin' Refuel® Muscle Recovery, one drawstring gym bag, and one sweat towel. Mandatory entry is to leave a comment and telling me why you would love a case of Rockin' Refuel! Be sure to take credit on the Giveaway Tools form!