I love adding something unique to our holiday home decor. Here are a few Holiday Home Finds I found on Etsy that are fun and ideal. Plus, shopping small business supports another family during the holidays. Can't get much more perfect than that!

Merry and Bright Match Box: these match boxes make for beautiful decor while still being practical. They make for great holiday decor in this pretty, festive box.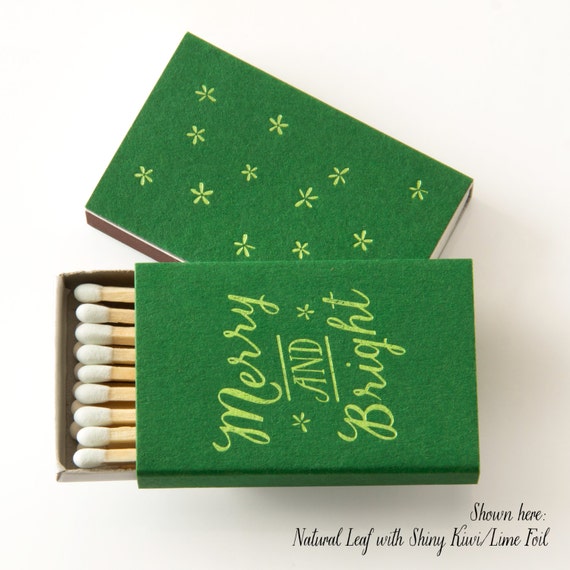 MERRY AND BRIGHT Matchboxes
Photo Courtesy of PicturePerfectPapierBuy Now
Peppermint Soy Candle: I love a good candle, but there's nothing much better than the smell of a holiday scented candle filling your home! This one smells like a candy cane and it is a great gift!
PEPPERMINT ICE SOY Candle
Photo Courtesy of AJsCountryCottageBuy Now
Watercolor Christmas Tree Print: this would be the prettiest print to add to your guest room, on the matnle or just about anywhere else. It's simple but oh-so-pretty and only $5!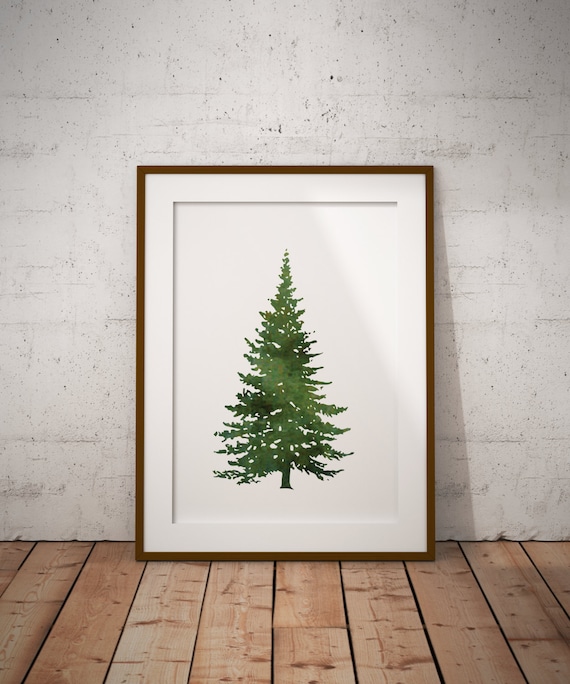 watercolor Christmas tree print
Photo Courtesy of LookforthelightBuy Now
Wooden Christmas Tree Set: aren't these beautiful? They're so rustic and pretty, and a great decor piece that'll stand out from the rest.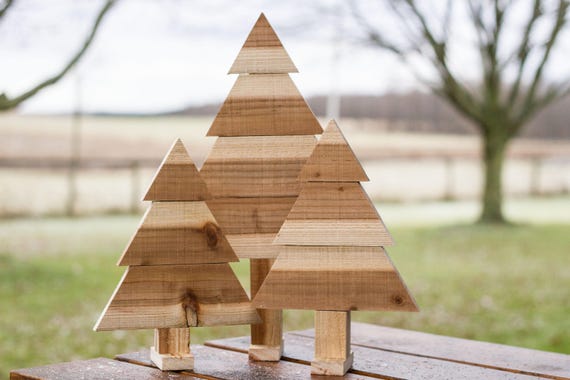 Set of 3 Rustic Christmas Trees
Photo Courtesy of TheMcGarveyWorkshopBuy Now
Felt Mistletoe: I just love how cute this is, and how it's made of felt! It's a great novelty decor piece and will look so cute hanging in your home.
Felt Mistletoe
Photo Courtesy of TheWindingVineBuy Now
Plaid Christmas Stocking: my favorite part about this stocking is that the shop that makes them has an embroidery option! You can get one for the entire family with their name on it, and even fill it with goodies to give as a gift for any type of party, for any recipient.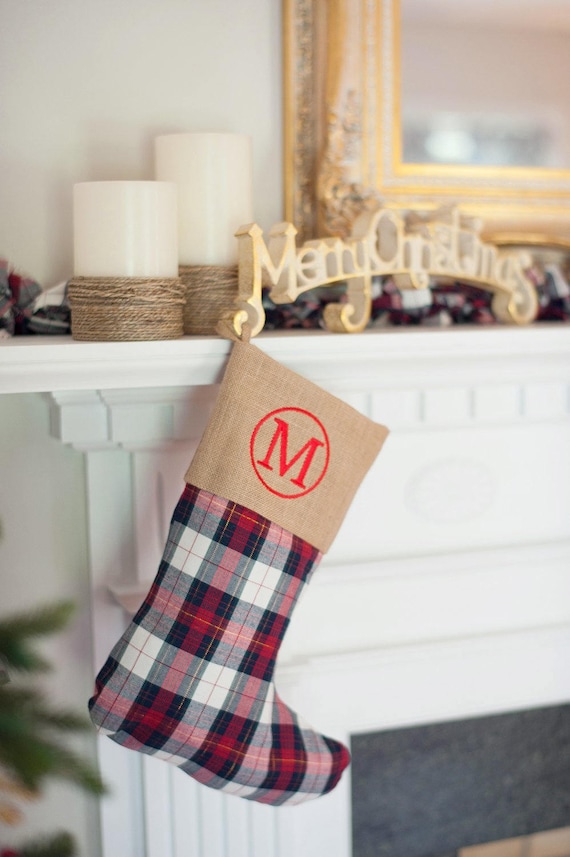 Embroidered Stocking
Photo Courtesy of KustomProductsBuy Now
Animal Holiday Crackers: this set is so festive AND fun for the kids, especially! What's better than fun "decor"?!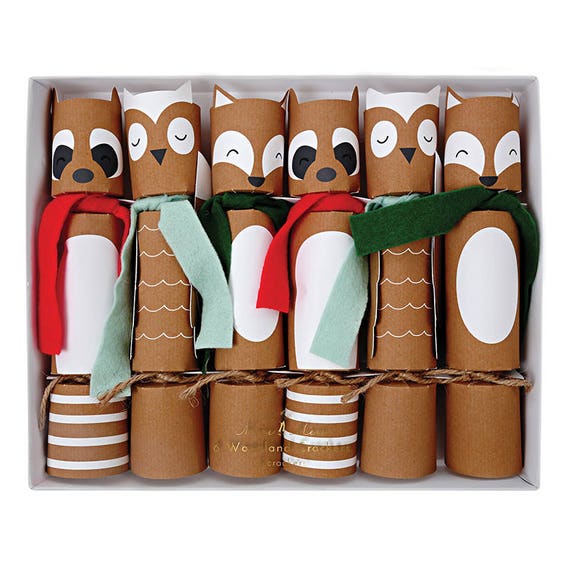 Holiday Crackers
Photo Courtesy of WittyBashBuy Now
'All is Calm, All is Bright' Printable Duo: isn't this stunning? I love this set and how it's split into two framed prints. This would be great for above the bed, over the mantle or as a gift for a party host.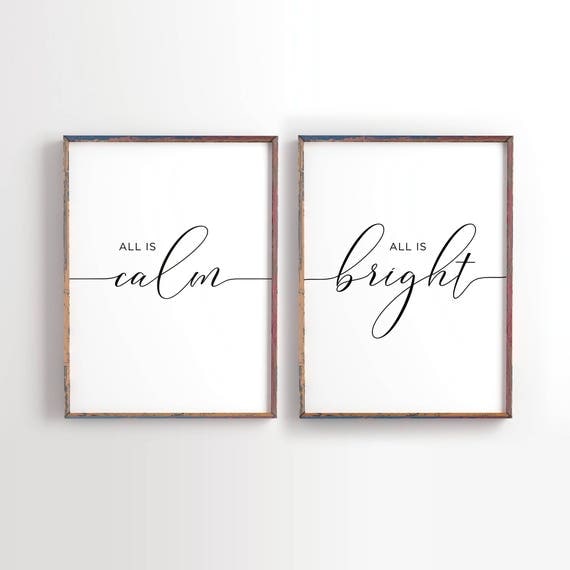 Black and Gold Holiday Typography Decor
Photo Courtesy of PrintableSkyBuy Now
Falalalala Pillow: when you decorate this holiday season, don't forget the fun throw pillows! This adorable (and simple – so it'll match your decor) pillow is just under $20.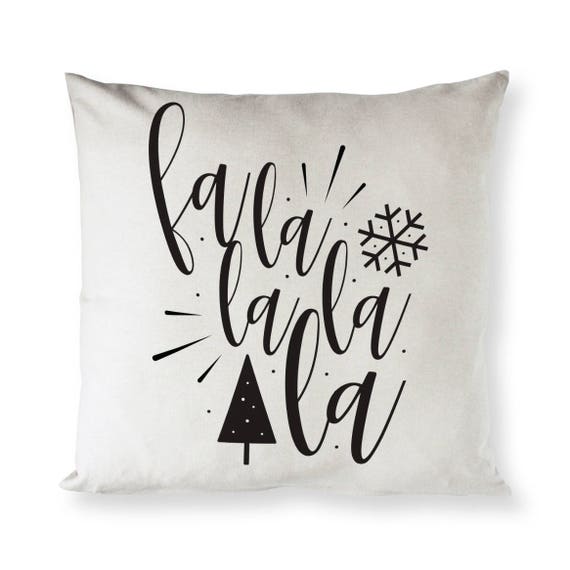 Cotton Canvas Falalalala Christmas Pillow Cover
Photo Courtesy of thecottonandcanvascoBuy Now
Reindeer Candlestick Set: these beautiful candlestick holders will look great as a part of a holiday table centerpiece!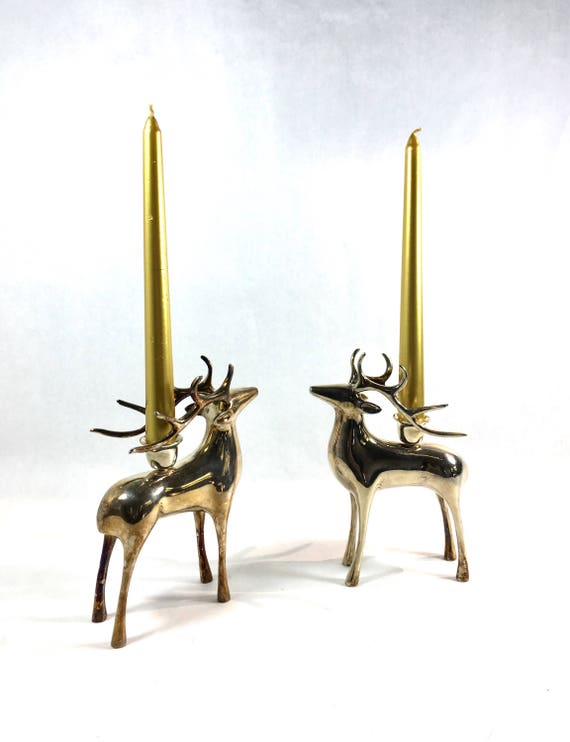 Silver Reindeer Candlestick Set
Photo Courtesy of BestThingSinceBuy Now
Sleighride Sign: this wooden, farmhouse decor piece is handmade and comes framed like this – super cute.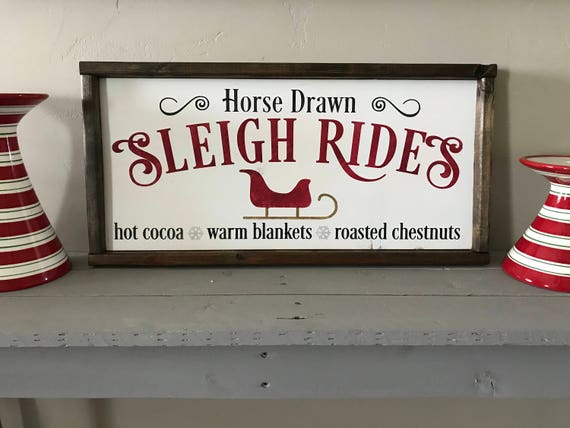 Christmas Sleigh Ride Farmhouse Sign
Photo Courtesy of BlossomHillBoutiqueBuy Now
Velvet Tree Set: these beautiful, red velvet Christmas trees are stunning and I can just picture how pretty they'd look staggered on a staircase, table or countertop! I just love the texture on them, and of course that they're velvet.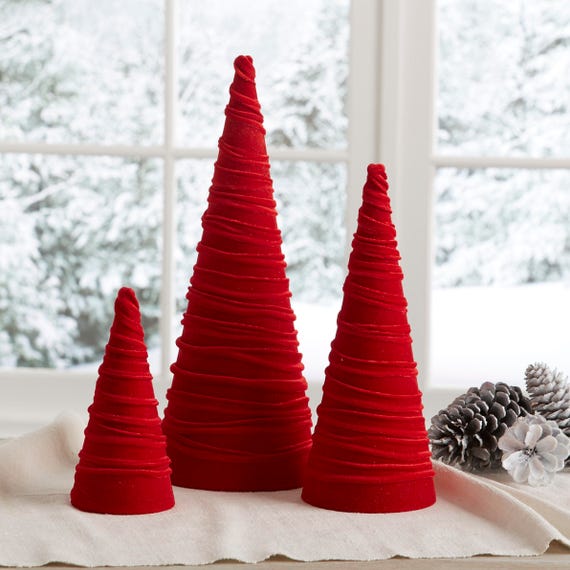 set of 3 Velvet trees
Photo Courtesy of YourHeartsContentBuy Now