As I mentioned in my article 5th Grade Plans for 2023-2024 article, the aftermath of our car accident in November 2021 forced us to make changes in our homeschool. One of the biggest shifts has been that our oldest two have had to become much more independent in their studies and I've become their manager, coach, and cheerleader while I outsource some of the actual teaching. With that in mind, here's a look at our 9th-grade plans for 2023-2024.
9th Grade Plans for 2023-2024
One of the things that I absolutely LOVE about homeschooling is that we can tailor it to our kids. Our curriculum choices this year are very different than our 9th grade curriculum choices for 2020-2021 for Mister!
9th Grade Homeschool Curriculum Choices
9th Grade Math
Sister continues to struggle in math because of her learning differences. This year she will take a remedial math lab at our local learning center weekly. Her math coursework for the year will be directed by her teacher there. We may also include some flexible math lessons from CTCMath, but that will depend on the assigned course load from her math lab.
9th Grade Science
For science, Sister will be using Compass Classroom's General Science. This class is taught by Bonnie Kookogey. She has been a homeschool mentor for 19 years and has experience as a licensed nurse. This video course uses the Exploring Creation with General Science Student Textbook, 2nd Edition from Apologia. We started this course in before summer break and then paused.
I like Compass Classroom courses because they are comprehensive, affordable, and allow students to move through a course at their own pace. The video lectures are ideal for students with learning challenges. Individual courses range from $20 to $155. You can also select the Compass Classroom Premium Membership, which allows you to try courses with your student to find the perfect match. Bonus – you can do a Free Trial of the Premium Membership to see if it's right for your family's homeschool needs.
Compass Classroom offers free resources for homeschooling, too!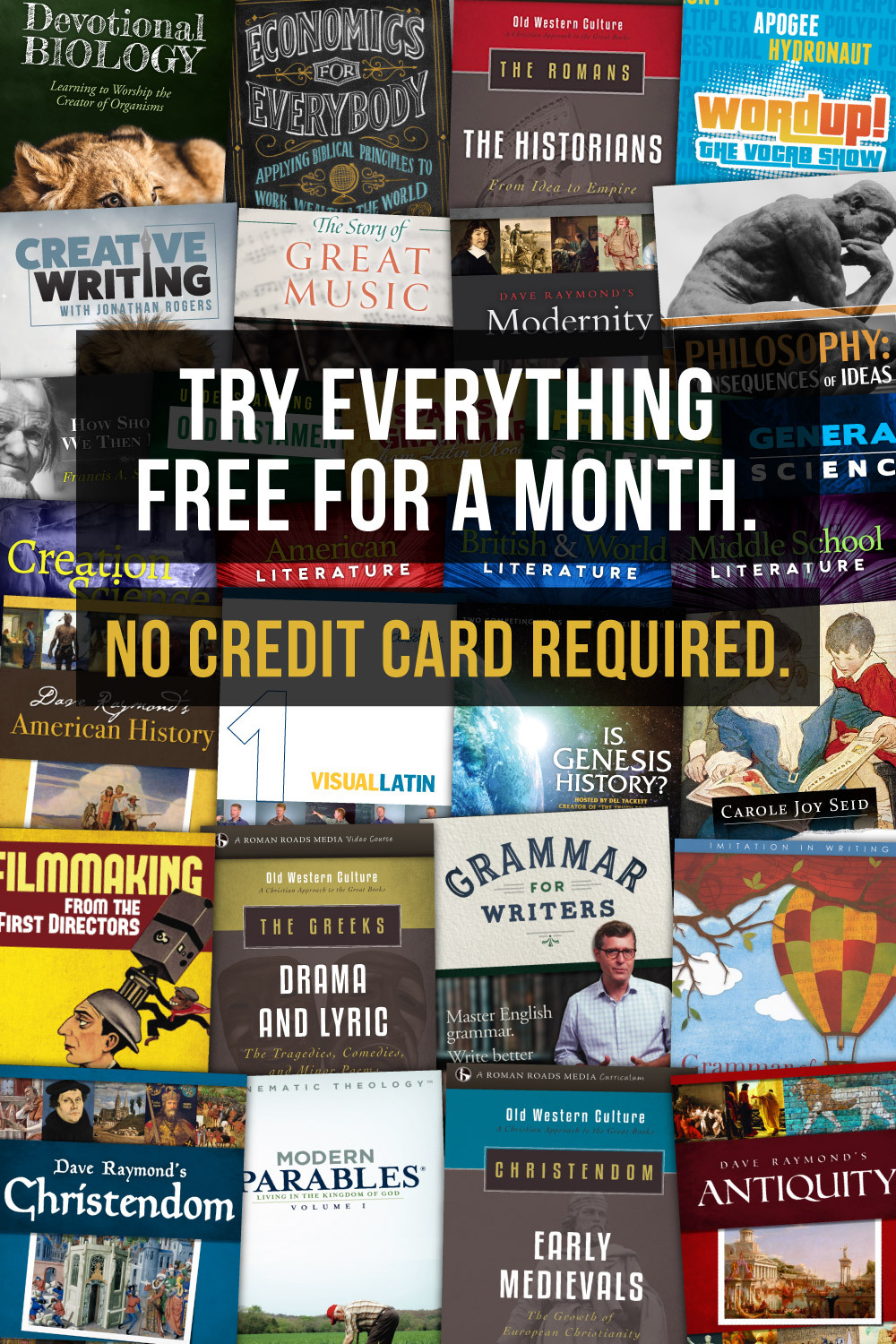 9th Grade Language Arts
Writing
Last year, Sister started using U.S. History-Based Writing Lessons Teacher/Student Combo (2nd Edition), written by Lori Verstegen and published by Institute for Excellence in Writing with her private tutor. She will continue working on this interspersed with her lessons from the Wilson Reading System Student Workbooks. She's also been incorporating lessons from the Lost Tools of Writing. Her private tutor will work with us on the syllabus for her American Literature class to ensure that she is able to meet her goals for that class. She will continue these as well as work on writing with her tutor from our local school district.
American Literature
Sister will tackle American Literature this year. She will take a class at our local homeschool learning center once a week. While she will do the bulk of her American Literature reading at home, the class will have a number of creativity-building games and exercises to help make the subject fun. It will also include journaling prompts and there be short quizzes given most weeks over the assigned reading. Fortunately, the class will not have a heavy writing workload. This is ideal since her dyslexia and dysgraphia will already make it a challenge. There will be four tests throughout the year, so she'll have to work on note-taking. Her teacher will allow an accommodation for her to audio record the review sessions prior to the tests to help her. Another accommodation will be that if she needs extra time for a test, she will be permitted to bring it home to complete.
Her literature assignments from the class at the learning center will include the following and more:
9th Grade Reading Books
Sister's reading time will consist of a bunch of "reader's choice" books and read-alouds that we do as a family. Last year we did morning devotions daily and read-alouds at least four days each week. Our outside classes may limit our morning read-alouds to three days a week. We're going to work our way through these as a group.
She'll also read the Smart Girl's Guide to God, Guys, and the Galaxy.
We'll add some fun books in to break it up a bit, including We Dream of Space and The Forgotten Five: Map of Flames. There are currently four books in the Forgotten Five series, by Lisa McMann. If we like it, we'll snag the other three. I'm not certain how many history-related books we will get through, but we have quite a few options in our stacks including:
I do know that she'll need to select one book from a list that is provided to complete and will write a comprehensive essay on it.
9th Grade Social Studies
Sister will spend her 9th-grade history time using the Exploring America Homeschool Curriculum Set by Ray Notgrass. This set includes Exploring America Part 1, Exploring America Part 2, and American Voices.
She will participate in a class at our local learning center that will explore American History from the Age of Discovery to the Present. This class will be more than just the "who and when" of American History for homeschooling. It will also emphasize the geographic and underlying cultural factors that influenced much of American history.
9th Grade Electives
You may notice that Sister's curriculum is very elective-heavy. This is because she's the kid that wants to do everything. It is never difficult to find an elective for her, because she wants to try it all and she's very creative. If she had her way about it, all her courses would be non-core. LOL
Japanese 1
Sister wants to learn Japanese, so this year she will be introduced to the language and culture of Japan. She is taking a Japanese language lab at our local learning center. She will learn basic conversation and the Hiragana writing system. Pronunciation and listening exercises will be reviewed weekly along with references to Japanese history, pop culture, music, anime and manga.
At home, we will use the Japanese from Zero! 1 Integrated Workbook, Learning Japanese Hiragana and Katakana: A Workbook for Self-Study, KOKUYO Campus Notebooks, KOKUYO Campus Spiral Notebooks, and flashcards. The KOKUYO notebooks are ideal for Japanese because they have grid lines, are easy to erase, and have guide marks along the edge. The spiral notebooks have subtle dots integrated into the lines, to aid in proper character formation.
We'll incorporate videos from the Japanese from Zero! YouTube Channel. She will also use videos from the Understanding Japan: A Cultural History course and the Learning Japanese: A Gateway into Culture course on Wondrium.
Both courses on Wondrium have accompanying printable workbooks. I'll use the questions from those to ensure she's comprehending the videos, but I likely won't print them or require her to read them.
Drama
Sister will continue taking Drama at our local homeschool co-op. She absolutely loves her teacher and Drama buddies. We won't know for a bit which performance the drama students and teacher pick for this year, but it's always a good one!
Concert Choir
Sister will enter her second year in Concert Choir at our local homeschool learning center. The Concert Choir class includes both male and female students. Her passion for the beauty and diversity of music as part of God's creation has grown exponentially in the last year. She has "found her voice" and grown in her musical talents. She also formed great friendships through her concert choir class and enjoyed performance opportunities. She is most comfortable singing as a Soprano 2, but her range allows her to also sing as a Soprano 1 or Alto 1. She is ALWAYS singing and I can only hope that her appreciation of music continues to grow.
Chamber Choir
We didn't have the all-girls Chamber Choir class at our local homeschool learning center on our radar at the beginning of the school year last year. That changed within a few weeks of class starting and Sister jumped at the opportunity to sing even more. She will join the Chamber Choir class this year from the outset and is so looking forward to it.
Ukulele
Sister started her own dog treat business this year in an effort to earn enough money to buy her own ukulele. And she did! She chose the Kala Swell Concert Ukulele, which is a 4-string ukulele. She also purchased a ukulele case.
She's found some free ukulele lessons on YouTube and has been watching those and strumming away. She likes the ukulele lessons from Kasey's Music Method and the free 10-Day Ukulele Starter Course from Andy Guitar.
Sewing
Sister will take a 2 hour sewing lab at our homeschool co-op. We did already own a sewing machine, it belonged to Hubs Grandma before she passed, so we're not letting it out of the house. So, Sister is the proud new owner of her own sewing machine. We purchased the Singer M3330 for her, along with a nifty sewing machine case that has a shoulder strap.
Her first few projects will include a scrunchie, a drawstring bag, a reversible apron, and a pillowcase. She wants to one day be able to make stuffed animals.
Art
I mentioned in my 8th Grade Plans for 2022-2023, that Sister was going to take a "Fundamentals of Drawing" class at our homeschool co-op. She absolutely loved the class is and always doodling and drawing. Her drawing tablet is generally close at hand. This year she's exploring some art courses for teens on Sparketh. So far, she's really enjoying them.
We've had to restock drawing supplies several times. LOL
And occasionally she nabs supplies from the 78-piece drawing set that Little Miss received from a friend for her birthday. Something tells me we'll have to get her one of her own, so we don't have any art supply battles, because the Colored, Graphite, Charcoal, Watercolor, and Metallic Pencils are apparently incredibly desirable.
Cross Country
Last year, Sister announced out of the blue that she wanted to join a Cross Country team. So, we found a homeschool cross-country team near us and joined. She loved it. She's already signed up for the fall, and will start training soon.
Track
Sister's foray into Cross Country last year led to her joining the spring Track team with the homeschool sports group. She did great in the 100 meter dash, the 200 meter dash, and the 4×100. She also enjoyed long jumping, but not high jumping. LOL. She plans to sign up for track again in the spring.
As you can see, Sister's class roster is heavy on the electives side. She wants to try many things, and we're trying to help her figure out where her passions are. Of course, she'll study the required things, but a love of learning begins with a sense of wonder.
Because she has asthma, she does run with her inhaler. Last year she kept her inhaler in a running belt, but we discovered that the inhaler kept actuating while she was running and wasting medicine. So, she's the proud new owner of an inhaler case, too. We also bought her a new sport watch with blood oxygen monitor, to help her track her oxygen status while running. This will help her learn whether she needs to pre-medicate for runs.
We're excited to see how her first year of high school shapes up!