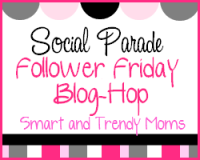 Social Parade Followers Friday Blog-Hop is a weekly link-up hosted by Smart and Trendy Moms.  Let the Parade begin!
Find new friends at New Friend Friday hosted by The Girl Creative.
Now Hop on over to Blog Hop Friday hosted by Take A Moms word for it and friends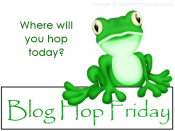 Then jet on over to the Friday Follow Me hosted by Stephanie at Babes Rockin Mami, Michelle at Mommy Loves Stilettos, and Laura at Vodka Logic!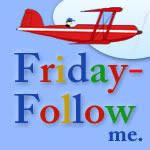 Don't forget to say Aloha! at An Island Life, answer her Aloha! question and post your own.
My question is:
What is your favorite ice cream flavor or treat? Don't like ice cream?  Tell me another favorite summer treat of yours.
My favorite ice cream treat is vanilla bean ice cream with honey on it. 
So, what do you say?  Let's be social!
Be blessed,
Virginia
Lady V dZine